Testimonials
Previous Surgery Resulted in Years of Pain and Stress. Revision Surgery with Dr. Leavitt Eliminated Both Pain and Stress
Ann Hansberry
I am writing you this note to try and express my thanks and appreciation for what you have done for me.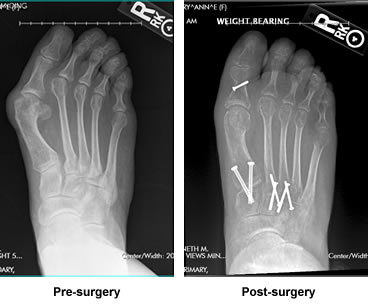 For so many years, I have suffered from not only foot pain, but stress as well. As a woman who was not be able to be comfortable in anything but sneakers presented a lot of problems in my daily life. I would wander giant shoe warehouses, try on pair after pair, and leave more often than not, empty handed. I had had a previous surgical repair years ago with someone else, that actually caused more problems and despite wanting so very badly to seek treatment, I was so very scared to risk a bad result again, so I did nothing for many years.
From the moment I stepped inside your busy office and got a chance to meet with you and have you look at my x-rays, I felt immediately that I was in great hands. By talking with some fellow patients and various staff at the hospital, I began to feel even more confident. Everywhere I went, people had nothing but the most positive things to say about you. I finally felt ready to go through with the surgery.
You were honest with me, told me what to expect and after my weeks of recovery and rehab, I am so happy to say that my foot not only looks amazing, it is pain free as well. Thank you for your great skill, kind manner and for being the kind of doctor that truly cares about his patients. You have made such a positive change in my life!

Ann Hansberry