Testimonials
Forever Grateful for Bunion Surgery
By Diane Randazzo
I was referred to Dr. Leavitt by a friend who had successful foot surgery. Now I am paying forward with this recommendation of Dr. Leavitt.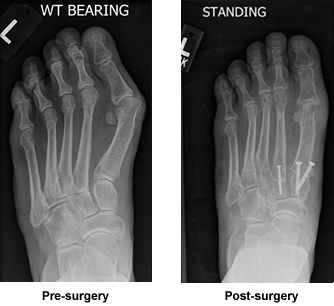 I suffered for many years with a bunion along with other issues in my left foot. From the first visit I knew I was with the right doctor. The surgery was successful and I am looking forward to enjoying long walks pain free.
It is very important to follow Dr. Leavitt's instructions concerning the healing process. It is vital to your recovery.
Forever Grateful,

Diane Randazzo