Testimonials
Thirty years of a Deformed Foot, Bundled Nerves, and Constant Pain Corrected
By Lawrence Laurie Toner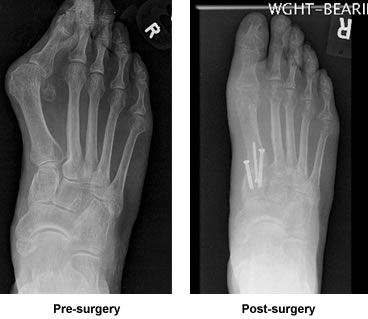 The long and painful path to Dr. Leavitt's door started 30 years ago, when helping a friend move an old barber chair which fell on my right foot causing massive damage. Bones were broken, nerves became bundled and pain was persistent. Months of recuperation followed. I almost lost my foot to gangrene, but thankfully, I followed the doctor's orders and stayed off my foot. That meant giving up those wonderful pain-killers that allowed me to get around. Yes I was a moron, I even vacuumed. All that stopped when I gave the pain-killers back and let my foot heal.
Fast forward to 2016, the pain never really went away and at times the nerve pain would bring me to my knees. Also as a result of the damage, my foot was deformed. My big tow hung a right turn over my other toes. Finding shoes that were comfortable was not easy. I lived in sneakers. Finally after thinking I was going to have to live with this my entire life, my primary care physician said enough was enough and referred me to Dr. Leavitt.
My first appointment with him was great. He looked at my foot like a kid in a candy store. The challenge was too much to pass up. From then on I felt sure there was hope to have a normal looking foot without constant nerve pain. Dr. Leavitt was so amazing. He gave my life back to me. He was never too busy to answer any of my questions or concerns. He has a great sense of humor and immediately makes you feel comfortable. The day of the operation different problems arose, but he quickly solved them and got down to business. It was a long operation and my wife was a nervous wreck. After the operation, Dr. Leavitt went out to the waiting room and gave my wife an x-ray of my new and improved right foot.
I can't rave enough about he care and attention I received from Dr. Leavitt and his entire staff. I now have a great looking foot, the nerves have been unbundled and, should I choose, I can wear sandals. I would recommend dr. Leavitt in a heartbeat to anyone with a foot problem.
A very satisfied patient,
Lawrence Laurie Toner.

Lawrence Laurie Toner