Testimonials
Long-time Surgical Nurse at NEBH Chose "The Best" for Her Own Surgery and is "So Glad" She Did
Sue Romines, RN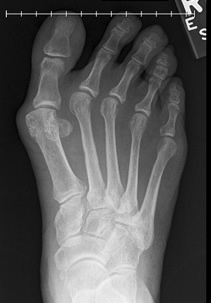 We take so much for granted in life. Like walking with a steady gait without pain. Like being able to stand for long periods of time without discomfort. Like wearing whatever footwear we like. I knew these pleasures until I developed a huge bunion on my right foot that was so disruptive it dislocated the other four toes on that foot! Pain was a daily occurrence that affected my work and lifestyle. When a person's quality of life is compromised, it's time to act. I knew I needed foot surgery.
Being a surgical nurse for over forty years I know how important it is to choose the surgeon who is absolutely the most qualified to do what needs to be done. You want to go to the best. I was so fortunate to know Dr. Leavitt on a professional level. His knowledge and skill have made him an expert in foot reconstructive surgery. I knew he could and would fix my foot. I went to the best for my surgery and I'm so glad I did.
It's very important to understand all that's involved before you undertake foot surgery. Dr. Leavitt was very thorough in explaining what exactly he needed to do and the post-operative requirements to be followed for success. He always gives his full attention. He takes the necessary time to clarify and reassure.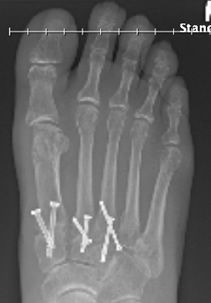 If foot surgery is to be successful, it requires a commitment by the patient. It could require wearing a cast and being non-weight bearing for a considerable period of time. Dr. Leavitt wants you to heal and get the best possible results. As his patient I can attest that the journey is worth it. Dr. Leavitt is truly a gifted and amazing surgeon.
My foot looks absolutely beautiful and feels wonderful! I am back to enjoying my life again. Indeed happiness does start from the feet up.

Sue Romines, RN
spromie@verizon.net